Product catalog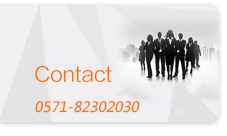 Hangzhou Hengfa Tool Co.Ltd.is a crude and refined forging and precision CNC machining of the integrated enterprise, the company is mainly engaged in difficult development and production of small volume products, the company is located in Shanhe Village, Wenyan Town, Xiaoshan District, Hangzhou City.
Hangzhou Hengfa Tool Co.Ltd. Hang Fat, with a group of experienced mechanical and electrical integration with considerable talent, in mold design and programming and process layouts. Company dynasties costs and improve the quality of the product based on the country, innovative, providing customers with more high-quality cheap products.
The elevator parts in the original, based on newly developed auto parts, woodworking tools, spoon-shaped diamond, L-shaped slot drilling and bricklaying tools, excavator parts, etc. shape forging process gas welding without welding slag-free adhesive products , CNC machining, high accuracy, one of.
Companies adhere to a strong technical force and advanced technology blade assembly, based on strict quality standards and improve the detection means oriented to meet customer requirements continue to provide its customers with first class products and satisfactory service.